#
Getting started
#
Introduction
This section describes how to get started with your Pagero journey and provides an overview of the steps required to get up and running.
#
Already a Pagero customer?
If you're already a registered Pagero customer and have an account in Pagero Online, you can skip ahead to the once you have connected section on the bottom of this page or go straight to the next section.
---
#
Registration
For a legal entity to use Pagero services a Pagero Online account needs to be created. Please note that each legal entity (end-customer) needs to have an account. It is also possible to add an account for each department, if applicable.
#
Free
We offer free accounts for businesses to get up and running using the Pagero Network faster.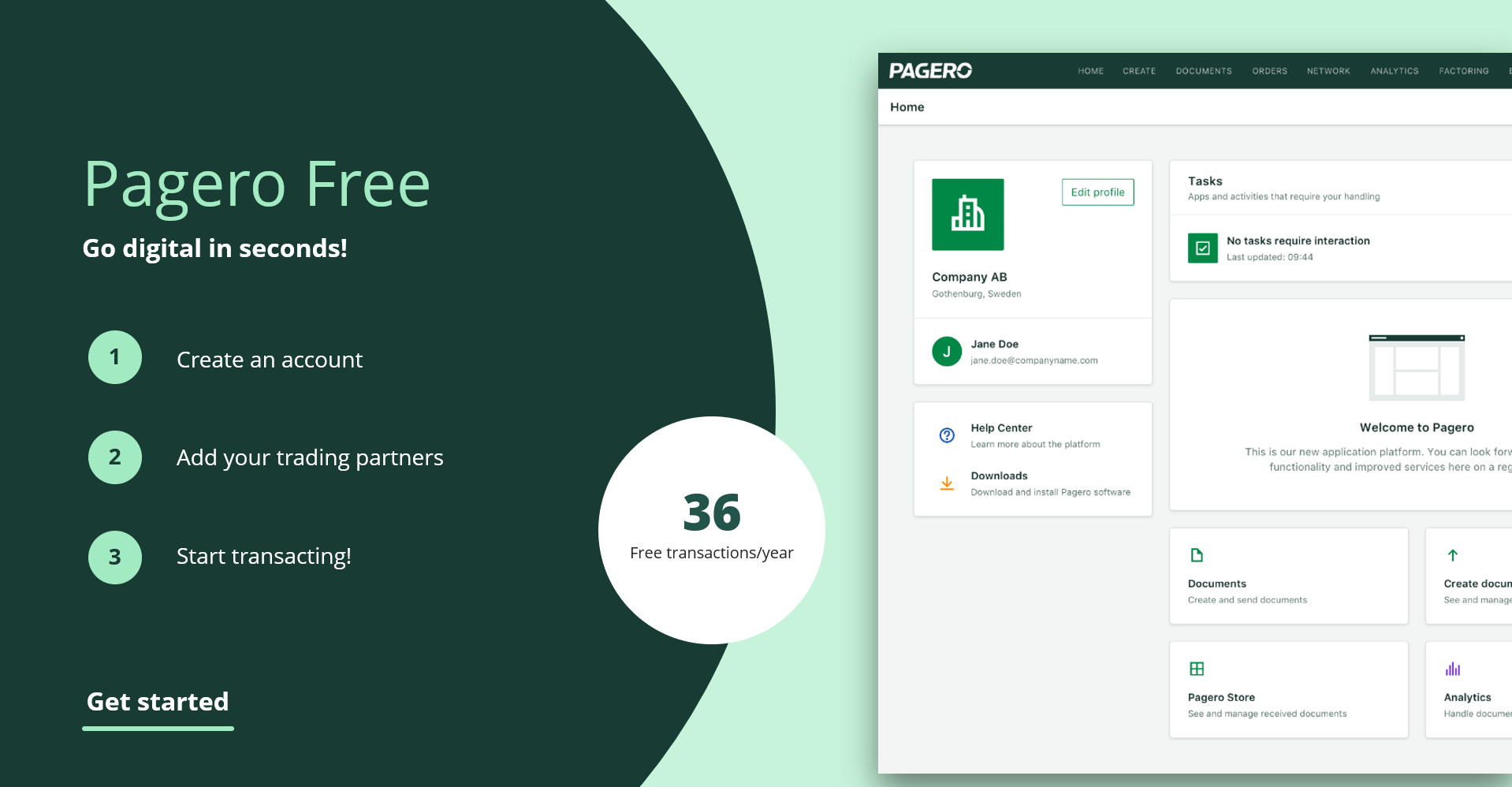 Register for a free account here:
Register for a free Pagero account
More information about Pagero Free can be found at the link below.
#
Pagero Network License
Please contact a Pagero representative if you're interested in a Pagero Network License.
---
#
Deciding how to connect
After your Pagero Network account is setup next step is to decide how to connect. Depending on your integrational needs Pagero offer several alternatives to get you connected to the network seamlessly.
Please find more information about our options in the communication section of this site.
---
#
Decide what format to exchange
Last step in your connectivity journey is to decide how data should be structured. We have a rich format library which gives you plenty of options to make sure that you can provide all business data necessary to your trading partners.
Please find more information about our format options, country specifics compliance needs and much more at the business document and country specifics section.
---
#
Once you have connected
Once you have connected to Pagero Online, you can find more information and tutorials via the link below.